The UCSF Broad Stem Cell Center provides an exciting opportunity to invest in cutting-edge research in multiple areas. Gifts from individuals, foundations, and corporations directly support the scientists pursuing discoveries that transform our understanding of the human body and accelerate the development of breakthrough therapies. There are many ways to get involved to sustain our team's success:
Support an area of research — Philanthropy provides seed money to pursue paradigm-shifting ideas and collect preliminary data in support of those bold ideas. Gifts support researchers' time and enable rapid grants for high-impact areas, advanced technologies, genomic sequencing, and data analysis. These are just some of the strategic priorities that your gift could support:  
Curing genetic disease — UCSF researchers are envisioning innovative solutions for rare and common disorders, including blood disorders, type 1 diabetes, and neurodegenerative conditions like Alzheimer's disease. We're drawing on novel insights in genomics and proteomics to manipulate the genetic code, enhance protein function, bolster memory, amplify insulin production, and more. 
Improving reproductive health — Embryonic stem cell research goes hand in hand with the study of human development and reproduction. Our multidisciplinary research teams are fusing genetic, cell, molecular, and biochemical methodologies, making discoveries that will improve fertility treatments and transform reproductive care. Funding for such research has traditionally lagged behind other areas and we are particularly committed to supporting this critical work.
Building and rebuilding organs — Our scientists are programming stem cells to engineer organs from scratch or repair ailing tissues. We're using advanced microscopy and AI to create 3D organ models that unveil intricate patterns within healthy and diseased tissues. These and other tools offer crucial insights for tissue replacement, opening doors to treatments that could mend heart cells damaged by heart attacks or restore neurons affected by Parkinson's disease.
Invest in the next generation of scientific leaders — The field of stem cell research is still young and evolving rapidly. It's essential to train clinicians and scientists who will perform this hands-on work and disseminate the latest discoveries worldwide. Philanthropic support helps train the postdoctoral fellows and students who will be the next leaders in this quickly changing field, bolstering the support from our existing training grants. Funds also support rising-star faculty, allowing us to recruit outstanding investigators with expertise in complementary areas such as bioinformatics, immunology, or hematology to the core faculty of the UCSF Broad Stem Cell Center.

Help translate discoveries to people — Potential industry partners want proof that new stem cell therapies are safe and feasible before funding human trials. Philanthropic funds provide the necessary support to "de-risk" the process, enabling UCSF to pioneer novel therapies and potential cures for devastating diseases. 
To make a difference, please reach out to either of us to help frame your vision:
Tippi C. MacKenzie, MD
Director
UCSF Eli and Edythe Broad Center of Regeneration Medicine and Stem Cell Research
Phone: (415) 514-0978
Email: [email protected]
Eileen Murphy
Executive Director of University Development
UCSF Foundation
Phone: (415) 476-5618
Email: [email protected]
About the Broads
Adapted from UCSF campus news piece by Jennifer O'Brien originally appearing Dec 17, 2008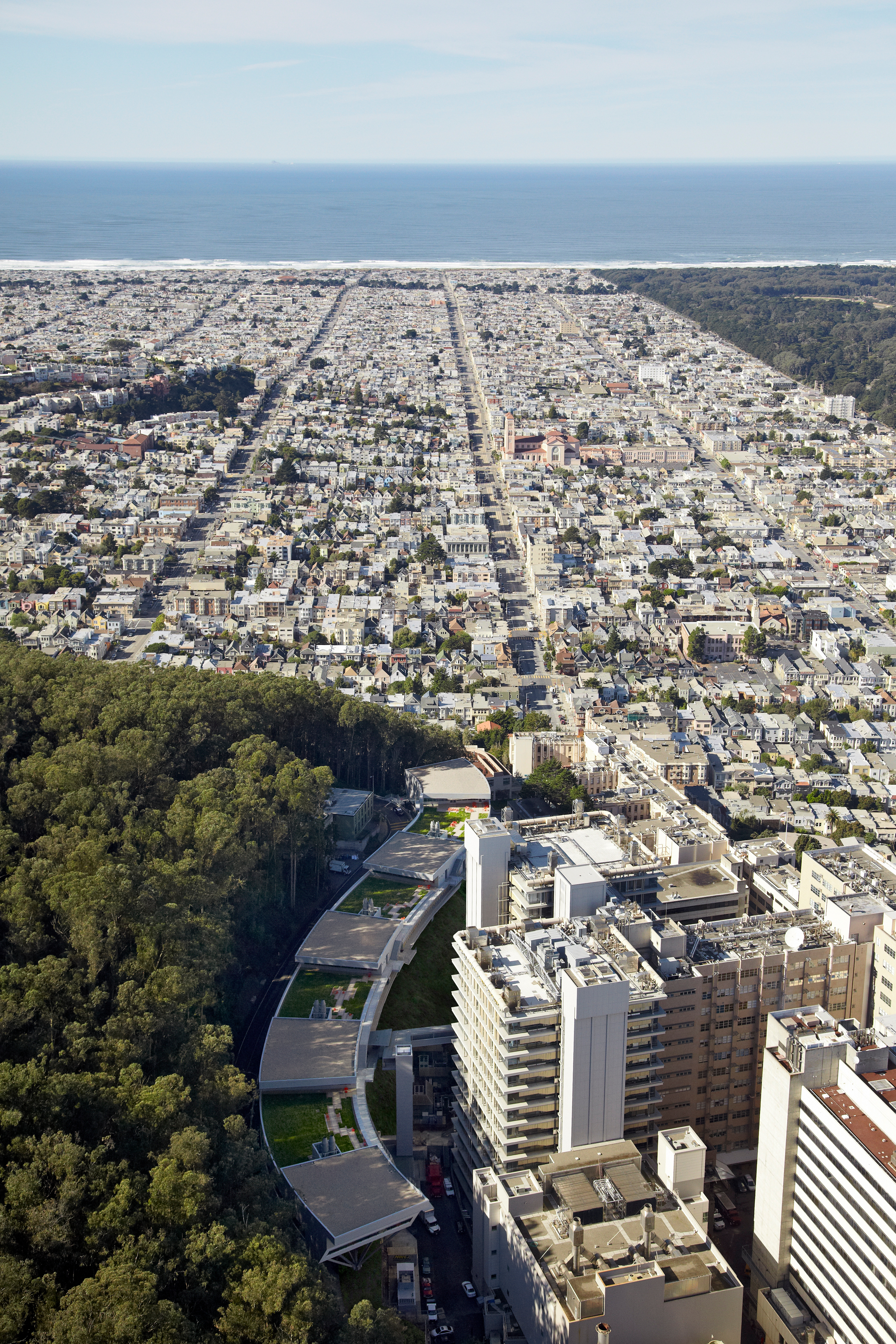 In 2008, The Eli and Edythe Broad Foundation donated $25 million to UCSF to launch one of the most comprehensive stem cell research programs in the country. These funds aided the creation of the program's home on Parnassus, facilitating groundbreaking research for diverse diseases. The building, enhancing scientists' efforts, targets ailments like diabetes, cardiovascular disease, Parkinson's disease, HIV/AIDS and cancer. As a result of this contribution, UCSF's Institute for Regeneration Medicine became the Eli and Edythe Broad Center of Regeneration Medicine and Stem Cell Research.
The Broad Center is home to 25 labs working on stem cell and early-cell studies and is the heart of an expansive research program across UCSF. Encompassing 125 labs investigating animal and human development, organ repair, immune responses, biomaterials, and cancer, the Broad Center aims to develop clinical therapies.
Designed by architect Raphael Viñoly, the building consists of four split-level floors with terraced grass roofs and solar orientation. Open labs seamlessly connect, accompanied by office and lounge spaces along circulation routes. An enclosed walking bridge links the building to clinics at UCSF Medical Center, advancing the translation of research into clinical trials.
About the Dolbys
Adapted from UCSF campus news piece by Jennifer O'Brien originally appearing January 31, 2011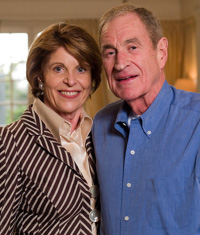 In January 2011, Ray and Dagmar Dolby generously donated $20 million to provide funding for our stem cell building on the UCSF Parnassus Campus. In honor of their generosity, the building was named the Ray and Dagmar Dolby Regeneration Medicine Building. The steel structure, which opened officially on February 9, 2011, is the headquarters for the Eli and Edythe Broad Center of Regeneration Medicine and Stem Cell Research at UCSF, one of the largest and most comprehensive programs of its kind in the United States.
The architecturally unique building, constructed on a 65-degree slope, is designed to foster intensive collaboration and a cross-pollination of ideas among scientists representing a broad spectrum of labs and disciplines. The Dolbys, who live in San Francisco, reflected on their gift. "Dagmar and I have had the opportunity to meet a number of the UCSF scientists who are leaders in stem cell research and have been impressed by their vision and commitment to the field," said Ray Dolby, founder of Dolby Laboratories. "The possibility that stem cells could someday be used to regenerate damaged tissues, and that they already are providing insights into the way cancer develops, offers great hope for those suffering with diseases and traumatic injuries. We're glad we were able to help."