Questions about supporting stem cell research?
For more information on supporting stem cell research at UCSF, contact Eileen Murphy at 415.476.5618 or E[email protected]
It was at UCSF that the first gene was ever cloned and where Professor Gail Martin first established embryonic stem cells. Since their inception in the 1980s, these two fields of genetic engineering and stem cell biology are converging to create smarter, more effective treatments for patients with devastating blood disorders, pregnancy complications, diabetes, and other conditions.
 
The discoveries being made at the UCSF Broad Stem Cell Center today will form the basis of numerous breakthroughs to help patients. Ongoing support from our partners allows us to fund blue sky innovation grants, train the next generation of scientists, recruit the most innovative and diverse community of investigators, and enable the clinical translation of our discoveries. 
 
As we continue to develop innovative ways to engineer stem cells, we stand on the threshold of a new era in medicine in which many treatments and cures are within reach. Philanthropy is the catalyst for our most ambitious work. Please join us in inventing the future of medicine.
Ways to Contribute
Gifts of Cash
The simplest and most common type of gift. You can make a one-time gift or a pledge to be paid over a one to five-year period.
Gifts of Appreciated Securities 
Outright gifts of appreciated securities, such as stocks and bonds, that are held long term (e.g., more than 12 months).
United Way or Community Giving Campaigns
Designate your payroll deduction gift to UCSF-Regeneration Medicine Program.
Bequests
Make a bequest in your will or living trust to UCSF to benefit the Regeneration Medicine Program. Contact the Office of Gift & Endowment Planning for recommended wording.
Life Insurance
Transfer ownership or name UCSF the beneficiary of a life insurance policy.
Retirement Assets
Name UCSF the beneficiary of all or a portion of retirement assets, such as IRA or 403(b) accounts.
Real Estate
Contribute real property in the form of an outright gift, bequest or retained life estate.
Life Income Gifts
The most common of these are charitable gift annuities and charitable remainder trusts. They enable you to make a gift and receive income back for life or a period of time.
Corporate Sponsorship
The Center welcomes interest from corporate friends and supporters. Companies have routinely chosen to underwrite our seminars, symposiums and retreats.
About the Broads
Adapted from UCSF campus news piece by Jennifer O'Brien originally appearing Dec 17, 2008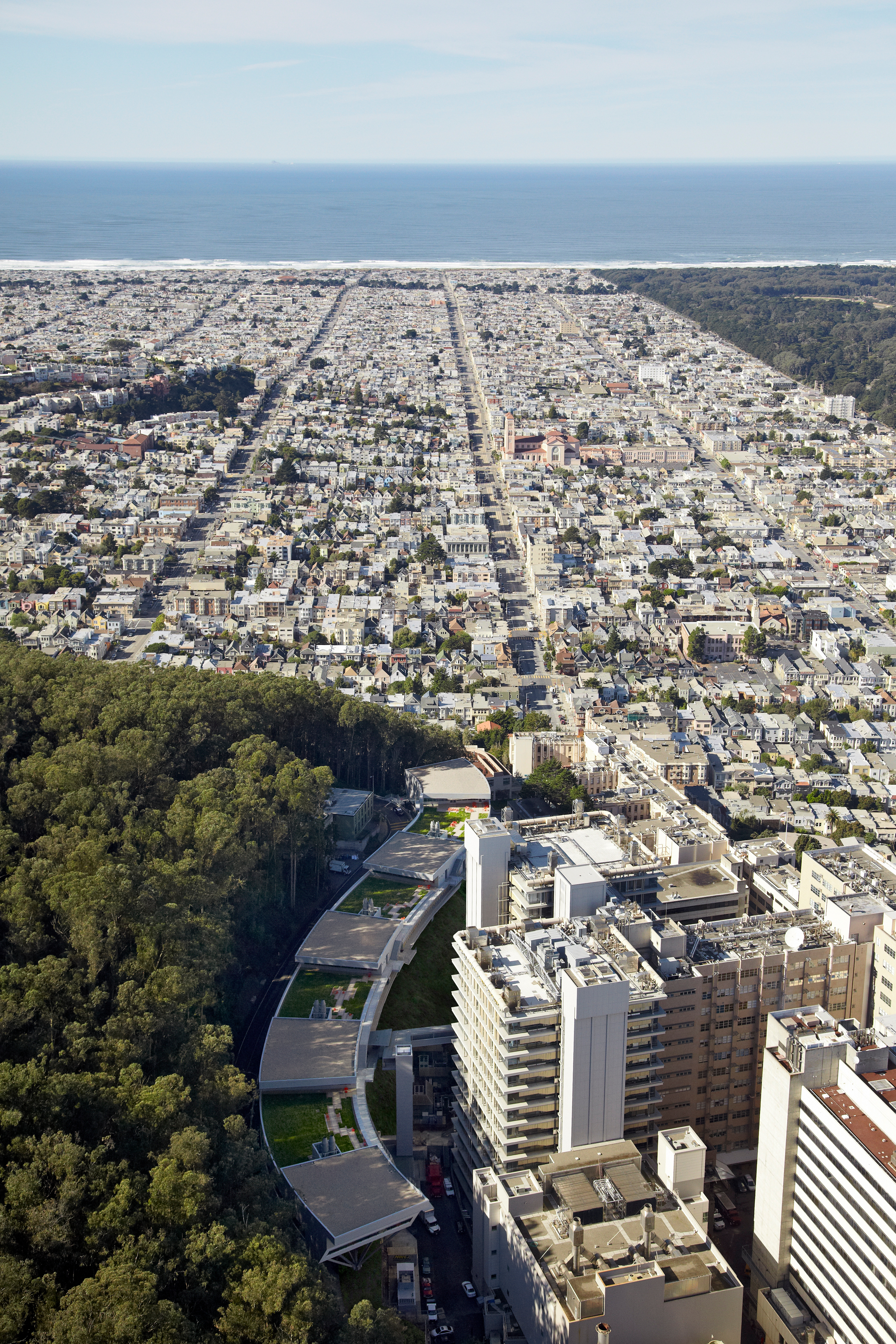 In 2008, The Eli and Edythe Broad Foundation donated $25 million to UCSF's stem cell program, one of the largest and most comprehensive programs of its kind in the United States. The funds were put toward the construction of a headquarters for the program, enabling scientists to continue their groundbreaking advances in identifying strategies to treat a wide range of diseases. 
The building is designed to enhance scientists' efforts to develop novel treatments for such diseases as diabetes, cardiovascular disease, Parkinson's disease, HIV/AIDS and cancer.
In recognition of the gift, the Institute for Regeneration Medicine at UCSF has renamed the Eli and Edythe Broad Center of Regeneration Medicine and Stem Cell Research at UCSF.
"Scientists have made significant headway in understanding the basic biology of stem cells in recent years, and UCSF scientists have been at the forefront of these efforts," said Eli Broad, founder of The Eli and Edythe Broad Foundation, the largest non-governmental donor to stem cell research in California, having given $75 million to support or create stem cell centers at UCSF, USC and UCLA.
"Eli and Edythe Broad have shown extraordinary generosity and vision with this gift," said UCSF Chancellor Bishop. "Discoveries in the medical sciences result from rigorous inquiry, creative thinking and, sometimes, serendipity. They also result from the proximity of scientists working on similar problems from different angles. Nowhere is this more true than in the stem cell field. The Broad's gift will directly advance this effort."
The $123-million building, located on the UCSF Parnassus Campus, brings together 25 labs involved in various areas of human and animal embryonic and adult stem cell and related early-cell studies. It serves as the core of a research program that will continue to extend throughout UCSF, encompassing 125 labs exploring the earliest stages of animal and human development, mechanisms of organ repair, immune rejection, biomaterials, and cancer, with an eye toward clinical therapies.
Designed by renowned architect Raphael Viñoly, the building is a series of four split-level floors with terraced grass roofs and solar orientation. Open labs flow into each other, with office and lounge areas located on the circulation route between the labs, promoting interaction for the entire research community in the building.
The building is connected by an enclosed walking bridge to inpatient and outpatient clinics at UCSF Medical Center, supporting the long-term goal of translating basic research findings into clinical trials. 
Support for the construction of the building, in addition to the Broad gift, includes a $34.9 million grant from CIRM, awarded in May 2008, and a $16 million donation from Ray and Dagmar Dolby, who launched UCSF's fundraising campaign for the building in 2005.
About the Dolbys
Adapted from UCSF campus news piece by Jennifer O'Brien originally appearing January 31, 2011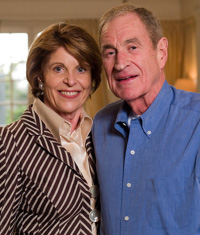 In January 2011, Ray and Dagmar Dolby donated $20 million to provide funding for our stem cell building on the UCSF Parnassus Campus. In honor of their generosity, the building was named the Ray and Dagmar Dolby Regeneration Medicine Building.
The steel structure, which opened officially on February 9, 2011, is the headquarters for the Eli and Edythe Broad Center of Regeneration Medicine and Stem Cell Research at UCSF, one of the largest and most comprehensive programs of its kind in the United States.
The architecturally unique building, constructed on a 65-degree slope, is designed to foster intensive collaboration and a cross-pollination of ideas among scientists representing a broad spectrum of labs and disciplines. The researchers' goal is to develop strategies for treating a variety of diseases and conditions, such as birth defects, diabetes, heart disease, Parkinson's disease, stroke, spinal cord injury and cancer.
The $20 million donation was the Dolbys' second gift to UCSF for this purpose. In 2006, they contributed $16 million, launching the university's fundraising campaign for the $123.3 million structure. And prior to that, they donated $5 million to the California Institute for Regenerative Medicine (CIRM), helping the fledgling agency as it faced a delay in selling general obligation bonds to establish its stem cell research program, as authorized by Proposition 71. The delay was caused by litigation challenging the constitutionality of the measure, which was ultimately upheld.
The Dolbys, who live in San Francisco, reflected on their gift. "Dagmar and I have had the opportunity to meet a number of the UCSF scientists who are leaders in stem cell research, and have been impressed by their vision and commitment to the field," said Ray Dolby, founder of Dolby Laboratories. "The possibility that stem cells could someday be used to regenerate damaged tissues, and that they already are providing insights into the way cancer develops, offers great hope for those suffering with diseases and traumatic injuries. We're glad we were able to help."
The Ray and Dagmar Dolby Regeneration Medicine Building, designed by renowned architect Rafael Viñoly, is a series of four split-level floors with terraced grass roofs. Open labs flow into each other, with office and lounge areas located on the routes between labs, promoting interaction throughout the building.