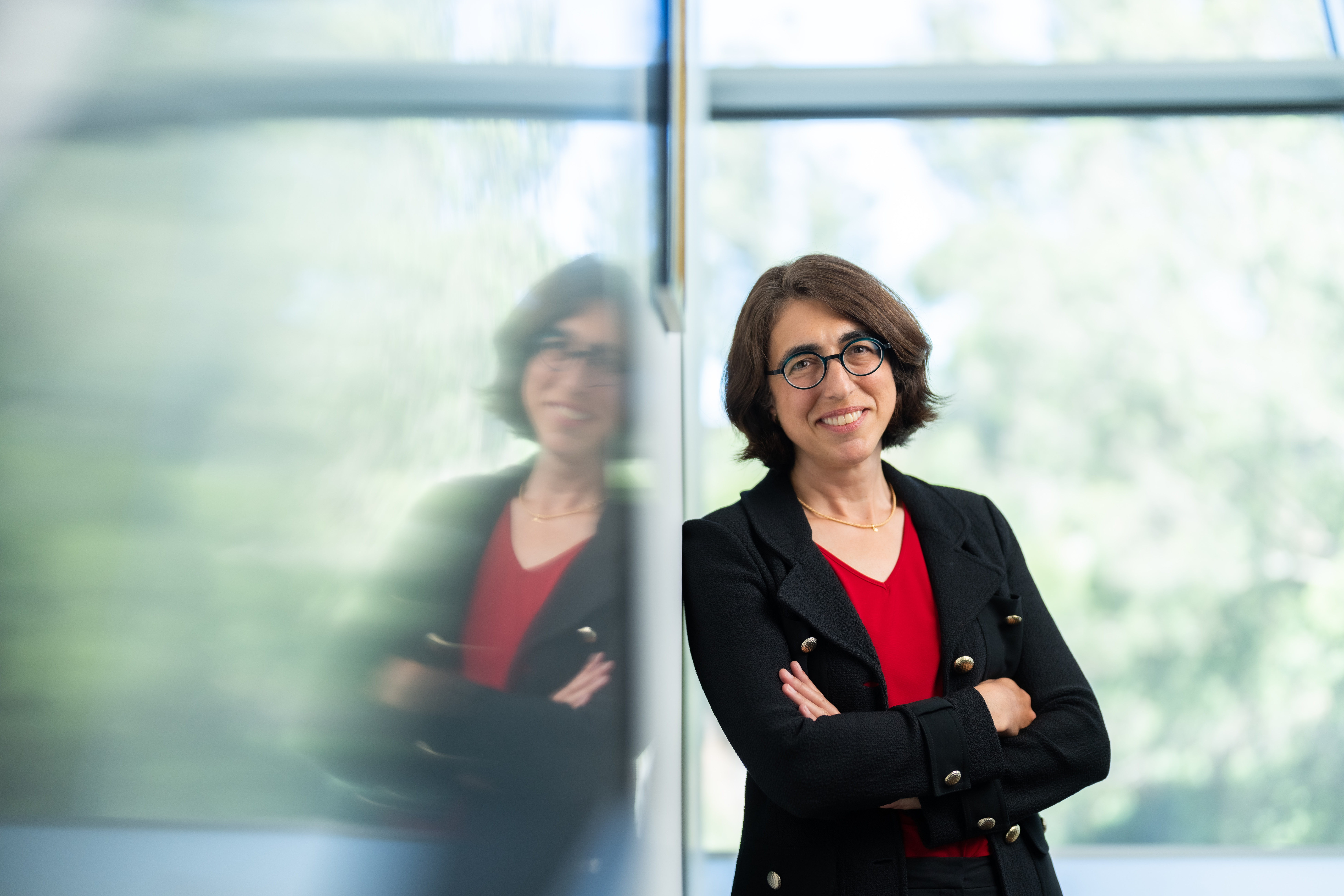 Dear Colleagues,
I am honored and excited to lead our incredible community amidst tremendous transformation in science and medicine. It was at UCSF that the first gene was ever cloned and at UCSF where Gail Martin first coaxed the cells of the inner cell mass of the 3-day-old mouse embryo to make infinitely more of themselves in a dish, establishing the first embryonic stem cells. Since their inception in the 1980s, stem cell biology and genetic engineering have each matured and are now converging to create smarter, more effective treatments for patients with devastating diseases such as blood disorders, pregnancy complications, or diabetes. The UCSF Eli and Edythe Broad Center of Regeneration Medicine and Stem Cell Research (UCSF Broad Stem Cell Center), located in the state-of-the-art Ray and Dagmar Dolby Regeneration Medicine Building and across multiple campuses at UCSF, is poised to lead the next era of innovations in regenerative medicine by engineering stem cells, tissues, and organs.
Biomedical research continues to advance exponentially and our team is primed to advance these developments to benefit patients. Within UCSF, the growth of numerous scientific centers and a renewed focus on our Parnassus campus create an environment of connectivity that facilitates this next era of innovations in regenerative medicine. We bring together teams of scientists, engineers, and clinicians to devise new solutions for genome editing in stem cells or engineering tissues and organs toward treating diseases. By harnessing the power of machines with robotics, we allow our researchers to grow stem cells at a larger scale and greater uniformity to screen millions of possibilities of drugs or genome edits that will soon save lives. Finally, we remain committed to diversity, equity, and inclusion locally and globally, bringing a new lens to our views about our faculty, staff, learners, and the diseases we study.
The stars are aligned for our collective success: we can improve our knowledge base in key areas of stem cell biology and develop life-saving therapies for diseases in which our stem cell community has specific expertise. As a clinician-scientist, I am excited to promote excellence on both sides of the bridge and build supportive translational systems. I look forward to working together to strengthen our research programs in strategic areas, forge intentional collaborations across campuses, and improve our capacity for clinical translation. The discoveries being made at the UCSF Broad Stem Cell Center today will form the basis of tomorrow's breakthroughs in many fields of medicine. Thank you for partnering with us to help shape the present and future of biomedicine at UCSF.
Sincerely,
Tippi C. MacKenzie, MD

Professor of Surgery
Benioff UCSF Professor in Children's Health
Director, The Eli and Edythe Broad Center of Regeneration Medicine and Stem Cell Research
Co-Director, Center for Maternal-Fetal Precision Medicine
John G. Bowes Distinguished Professor in Stem Cell and Tissue Biology
Our Mission
"Creating an inclusive, collaborative community that catalyzes our strong basic science expertise while accelerating stem cell therapies for patients."