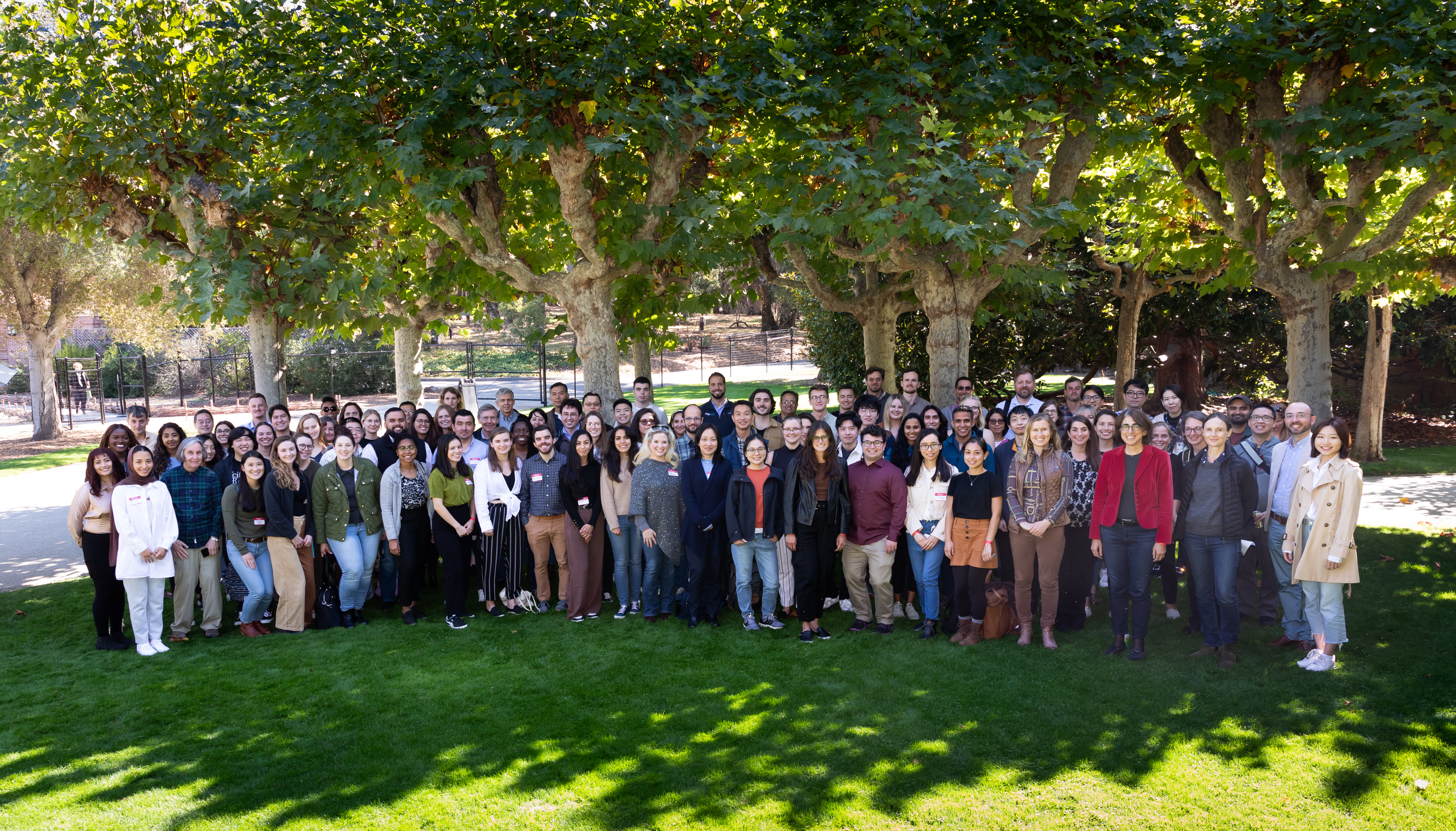 Internships & Fellowships 
The UCSF Broad Stem Cell Center is dedicated to recruiting historically marginalized and underrepresented in science undergraduate and graduate students, faculty, and staff. To accomplish this goal, we support, help organize, and lead the following internship and fellowship programs. The links below provide more information regarding application deadlines and eligibility criteria.  
College
CIRM Stem Cell/ Gene Therapy Education Days
Exposes summer high school and undergraduate interns from various programs across campus including CIRM SPARK to stem cell research. Participants hear lectures from clinical fellows and receive lab tour presentations. The goal of the event is to educate and excite college students about stem cell research, especially at UCSF.

Summer Research Training Program (SRTP) 
Recruits historically marginalized students to basic science PhD programs. Undergraduate students selected spend up to 10 weeks working with UCSF faculty members on research projects, taking part in seminars, lectures, and social events.

Postbaccalaureate
UCSF Annual NIH Diversity Supplement Postbaccalaureate Matchmaking Event
For trainees who currently have or will have a bachelor's degree and who are eligible for an NIH Diversity Supplement, the event provides the chance to meet UCSF investigators and discuss research opportunities funded through diversity supplements.
Post-baccalaureate Research Opportunity to Promote Equity in Learning (PROPEL)
Provides trainees from historically underrepresented backgrounds with research experience and career mentorship as they compete for top-tier biomedical science PhD and MD/PhD programs.

UCSF PREP
Offers a 1-year paid post-baccalaureate research opportunity serving three incoming post-bac researchers from groups underrepresented in science. Scholars are matched to a lab based on the best fit of their science interests and compatibility with a UCSF faculty mentor.

Graduate
SF STATE CIRM Bridges 2.0: Training the Next Generation of Stem Cell Scientists Program
Supports 10 master's-level trainees annually with a year-long fellowship that includes 12 months stipends, tuitions, stem cell techniques training, travel and research supply funds.

The National Institute for General Medical Sciences Initiative for Maximizing Student Development (NIGMS/IMSD) Fellows and Affiliates Program
Supports 18-21 historically underrepresented and marginalized PhD students in basic science graduate programs in their first two years of study through financial support, a variety of professional development, and social activities.
Postdoctoral
IRACDA
Cultivates a diverse group of biomedical scientists to pursue independent academic careers and to enrich the collaborative relationship between UCSF and SFSU in research, training, and mentoring. Scholars train with UCSF faculty research mentors and learn pedagogy under the mentorship of San Francisco State's masterful teaching mentors. IRACDA scholars share their passion for developing future scientists by mentoring SFSU students in the lab and presenting seminars at SFSU.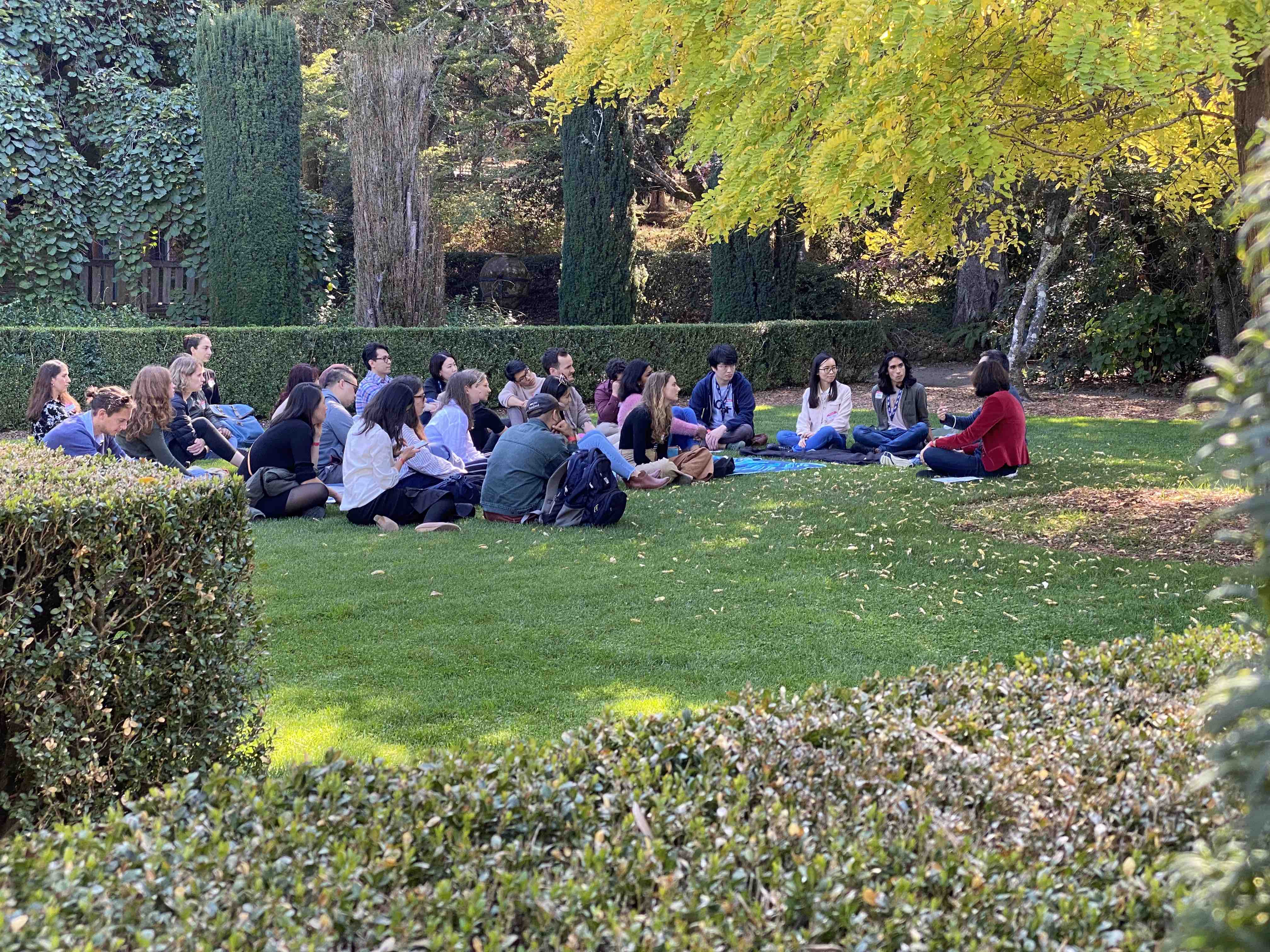 Courses & Workshops
Beyond UCSF's mandatory Foundations of Diversity, Equity, and Inclusion (DEI) online training, there are several additional courses and workshops that provide all members of our community with knowledge and expertise to better incorporate diversity into our work at UCSF. The following are some of those learning opportunities.

Faculty
Graduate Faculty Development Program
Provides meaningful and practical guidance to faculty in their roles as mentors, supervisors and advisors to their PhD students, and aims to improve faculty proficiency in working with trainees from diverse backgrounds. This collection of training programs was developed in collaboration with faculty and topic experts. All basic science UCSF PhD programs now require that faculty who are dissertation mentors take at least one of these courses every year.
Faculty & Staff
Diversity, Equity and Inclusion Champion Training
Includes education on implicit biases and microaggressions, coaching in skills related to addressing these issues, and training in how to apply thoughtful, active listening and empathy to support a more diverse, equitable, and inclusive environment.

Diversity and Inclusion Certificate Program (DICP)
Equips the UCSF workforce with knowledge and skills to support DEI initiatives and best practices through a cohort model education course. 
Students + Postdoctoral Scholars
Grad 210: Justice, Equity, Diversity, and Inclusion Academic Leadership
Empowers students on their journeys toward leadership roles in research, teaching, administration, or industry, in understanding the value and implications of centering justice, equity, diversity and inclusion (JEDI). In this unique 10-week service-learning course, students will develop in-depth knowledge of JEDI principles, build leadership skills, and gain experience designing and implementing a JEDI project.

Additional Trainings, Education and Professional Development
Offers specific courses, education, and professional development opportunities on topics including racism in science, research conduct, transgender identity, and shame resilience.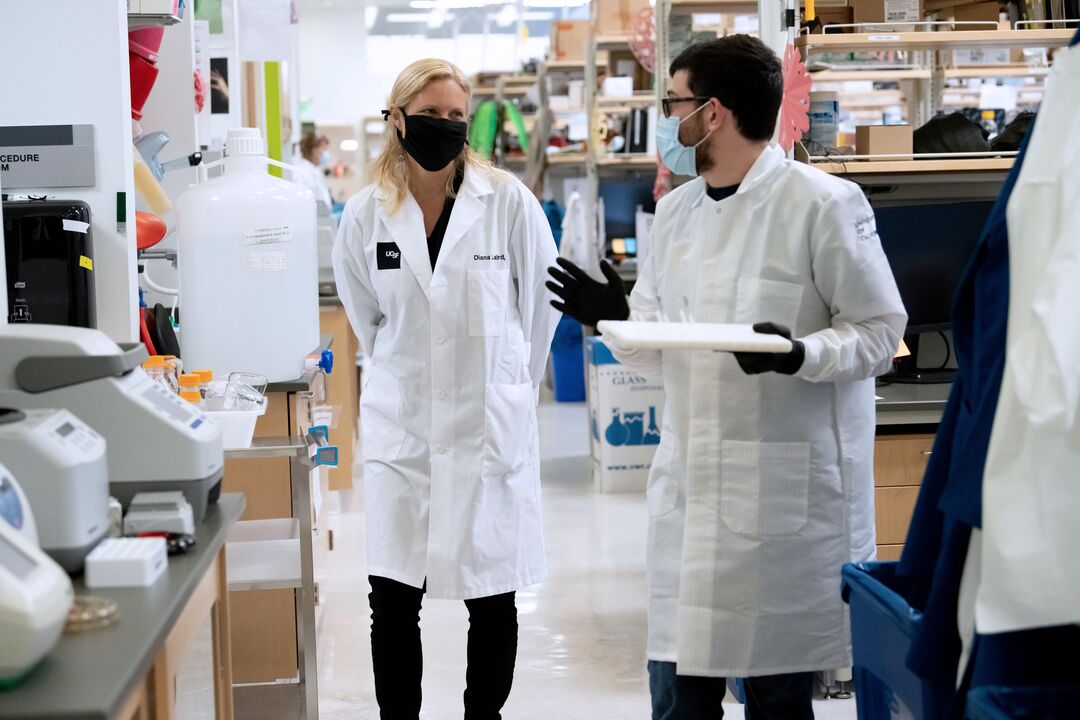 External Programs
In addition to the DEI programs and initiatives on campus, there are many excellent external organizations and programs that are leading DEI efforts more regionally and nationally. The following are some of those programs.

Faculty
NIH Diversity Supplements
Offers administrative supplements to eligible NIH grants to support scholars from underrepresented backgrounds at a wide variety of career stages. The UCSF Research Development Office has collected many resources to support applications, including information about the NIH guidelines and deadlines and successful applications from UCSF investigators.

UCSF Annual Diversity Supplement Postbaccalaureate Matchmaking Event
Helps identify matches between faculty and potential mentees at the postbaccalaureate level.

Student
Annual Biomedical Research Conference for Minority Students (ABRCMS)
Showcases research and career development opportunities for underrepresented community college, undergraduate and postbaccalaureate students in science, technology, engineering and mathematics.

Society for Advancement of Chicanos/Hispanics & Native Americans in Science (SACNAS)
Fosters the success of Chicanos/Hispanics and Native Americans, from college students to professionals, in attaining advanced degrees, careers, and positions of leadership in STEM.

Postdoctoral
Leading Edge
Improves the gender diversity of life sciences faculty in the United States by providing women and non-binary postdocs with a platform to present their work, an opportunity to meet and connect with one another, and mentorship and career development training from world leaders in biomedical research.

Intersections Science Fellows Symposium
A multi-institutional symposium showcases the work of, and to network with, visionary mid- to late-stage postdoctoral researchers in broad areas of the biological sciences (including genetics, genomics, developmental biology, cell biology, biophysics & biochemistry, neuroscience, immunobiology, microbiology, computational biology, quantitative biology)
Berkeley-Stanford-UCSF Next Generation Symposium
Highlights the work of exceptional early-career scientists in the broad field of quantitative biological and biomedical sciences, with a track record of research productivity and demonstrated contributions to enhancing diversity, equity, and inclusion in STEM.

Dr. Samuel Nabrit Conference for Early Career Scholars
Showcases the research achievements of outstanding molecular life scientists from historically underrepresented groups.
Dr. Eddie Méndez Scholar Award
Recognizes outstanding underrepresented minority postdoctoral fellows from any discipline who are conducting research related to cancer, HIV, or other infectious diseases. 
Yale Neuroscience SYNAPSES Seminar Series
SYNAPSES (Seminars at Yale Neuroscience: Advanced Postdoc Extramural Series) brings to Yale postdocs from around the world to share their latest work. During their visit to Yale, selected speakers present their research to the Yale Neuroscience Community, talk with faculty members in one-on-one meetings, and interact with Yale postdocs.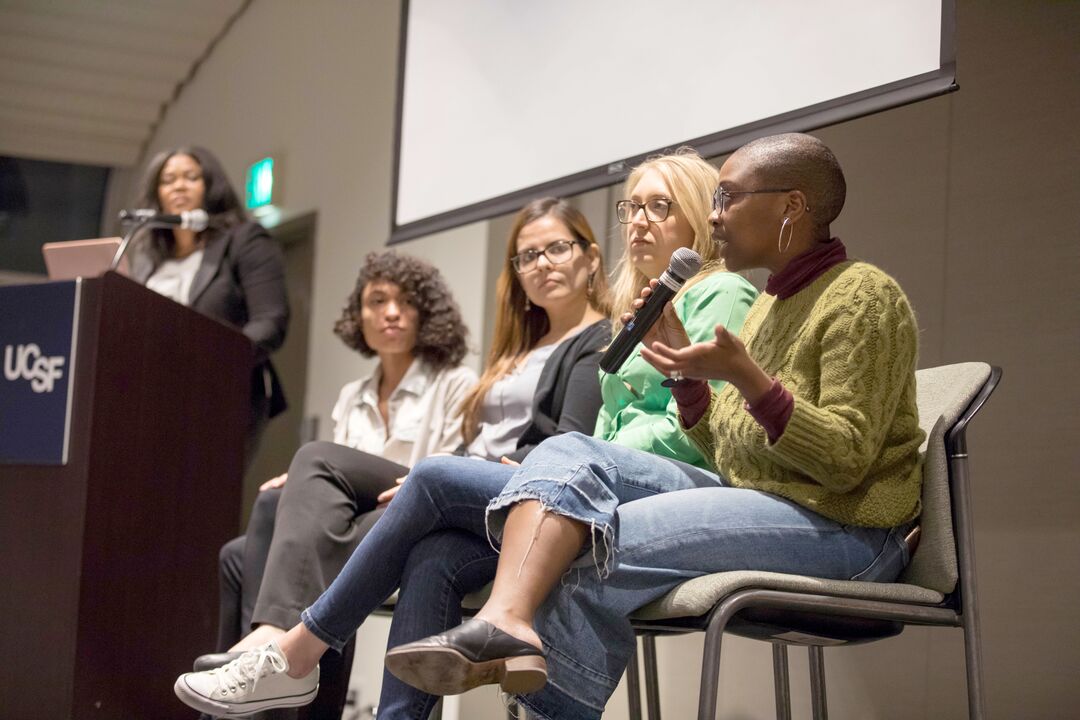 Registered Campus Organizations (RCO)
There are several campus organizations promoting DEI efforts on campus and to the community. An RCO is any volunteer organization whose membership is comprised primarily of UCSF students, faculty, and/or staff. The following is a list of some of these DEI-focused RCOs—with links to learn more.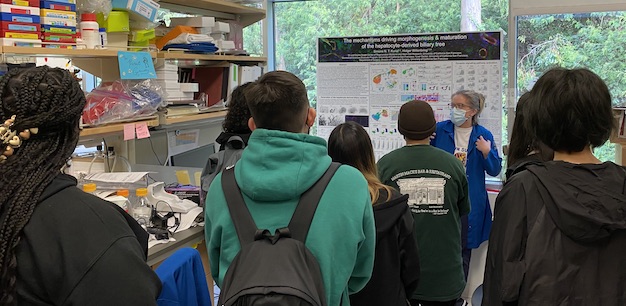 Outreach
We are committed to sustained engagement and outreach activities that stimulate California's diverse communities. The links below provide more information regarding some of the outreach initiatives we support.